No matter what your current circumstances might be, achieving the dream of home ownership is possible, and there are countless ways to make it happen. Let's choose the one that's right for you. Contact me today about the NACA program.
The Neighborhood Assistance Corporation of America ("NACA") is a non-profit, community advocacy and home ownership organization. NACA's primary goal is to build strong, healthy neighborhoods in urban and rural areas nationwide through affordable home ownership. NACA has made the dream of home ownership a reality for thousands of working people by counseling them honestly and effectively, enabling even those with poor credit to purchase a home or modify their predatory loan with far better terms than those provided even in the prime market.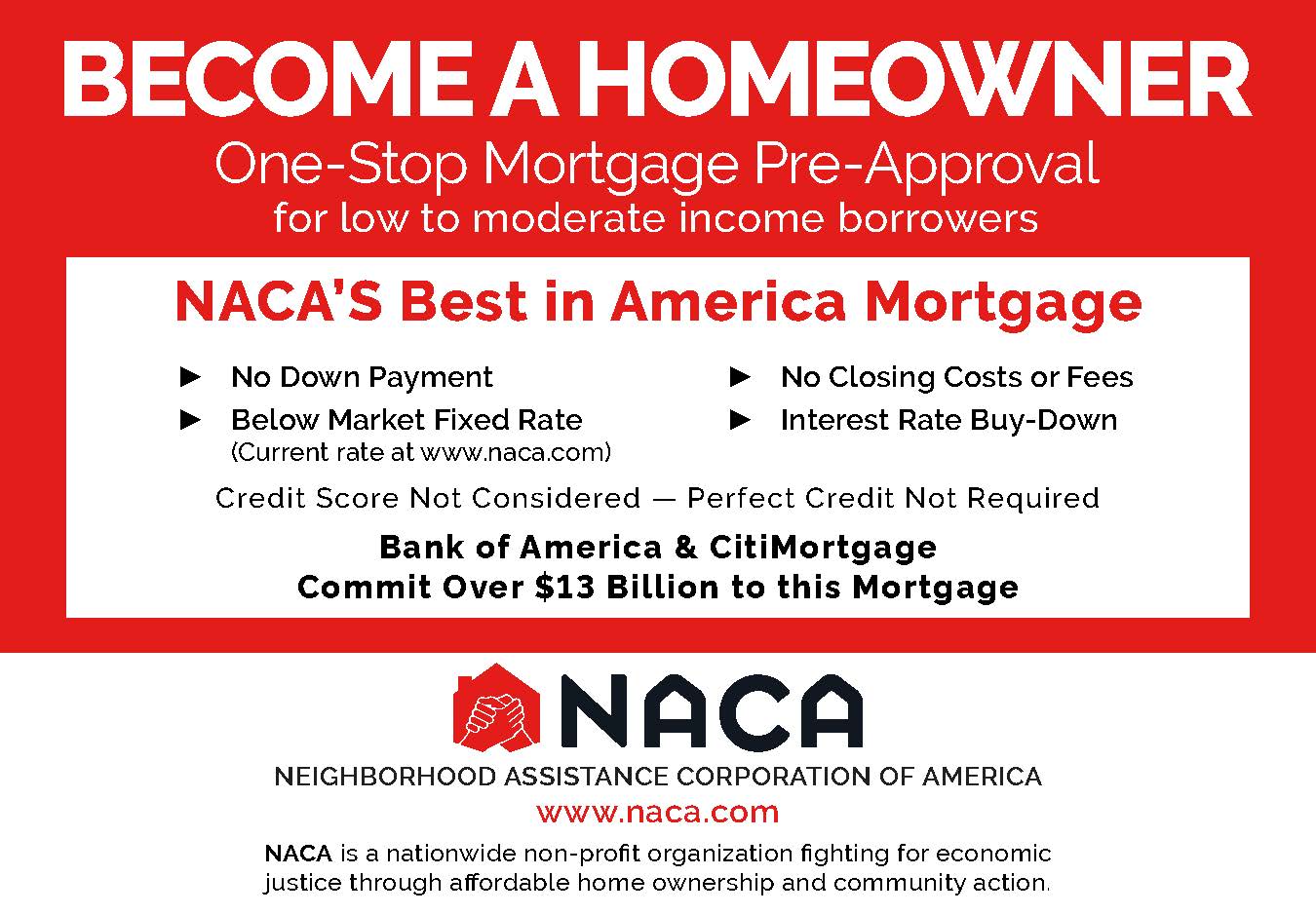 Some of the highlighted benefits of the NACA program include: One-on-one home buyer counseling, No down payment, No closing costs, No points or fees, No private mortgage insurance, No credit score requirement, and low interest rate.
To learn more about the NACA purchase program, and how you can get started by attending the next upcoming workshop in the local San Francisco Bay Area, contact me and I will follow up with you with more details.